Tuesday  November 17th at 7pm
Guest speakers: Traleena Rouleau
Topic: Obsessive Compulsive Disorder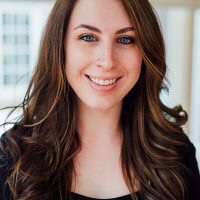 Traleena Rouleau is a third year Clinical Psychology student at the University of Ottawa. She is studying under the supervision of Dr. Luc Pelletier in the Human Motivation Research Laboratory and has conducted research with Dr. Monica Williams in the Mental Health Disparities Laboratory on OCD. Specifically, Traleena has supported projects investigating OCD and help-seeking behaviours, cultural competency, stigma, and unacceptable thought obsessions. Traleena also treats clients with OCD at an outpatient clinic in Ottawa and hopes to specialize in the treatment of anxiety and obsessive-compulsive and related disorders in her practice as a clinical psychologist. Previously, Traleena has served as the Clinical Psychology Program Representative with the university's Graduate Association of Students in Psychology. She is also an active member of the 1 in 5 Initiative, a campus-led mental health group that presents workshops and resources centered on reducing stigma and increasing mental health literacy.
Thursday October 8th at 7pm
Guest speakers: Dr. Nafissa Ismail and Kevin Smith
Topic: Managing Mental Health
Dr. Nafissa Ismail is an Associate Professor at the School of Psychology at the University of Ottawa and the holder of a University Research Chair in Stress and Mental Health. She obtained her PhD from Concordia University in 2009. She then completed a post-doctoral fellowship at the University of Massachusetts and joined the University of Ottawa in 2012. Her research expertise is in Neuroimmunology and Neuroendocrinology. She was recently awarded Young Researcher of Year by the University of Ottawa and Early Researcher Award by the province of Ontario. She is also a member of the Global Young Academy.   
If you are interested in attending a Virtual support group and to listen in on Dr. Ismail and Mr. Smith please contact: info@tsottawa.com .
Upcoming Guest Speakers
Dr. Nafissa Ismail (research chair in Stress and Mental Health), today and she would be delighted to give a talk for one of the upcoming meetings!! Dr. Ismail is great at public speaking, and has been on CBC Radio One, as well as CBC news many times. Funny enough, she is currently best known in the public eye as one of the pioneers of the term "man-cold", and the science behind it. I have attached the website to the lab.
Dr. Nafissa Ismail: https://uniweb.uottawa.ca/members/964
Traleena Rouleau, currently doing her clinical practicum at the Ottawa Institute of Cognitive Behavioural Therapy and specializing in OCD treatment, would also like to do a speaker-session. However, she must get authorization from her supervisor before she is permitted to speak at an event as she has not yet finished her degree.
Traleena Rouleau: https://uniweb.uottawa.ca/members/4242